If you're fascinated by other cultures and "infected" with the travel bug, you may be seriously considering picking up your life and moving abroad to embark on the career journey of a lifetime.
But while sunbathing with your laptop on a beach in the Bahamas or working in a corner office in one of Hong Kong's towering skyscrapers might be the dream, you'll also need to think about those little pieces of paper that we can't live without: money. Indeed, you want to make sure that the salary you'll be earning abroad, whatever your profession and industry, will make your move worthwhile.
So, which countries in the world pay the most? Well, you've come to the right place.
Without further ado, these are the 20 countries with the highest average salaries according to the latest data compiled by the World Bank.
20. Canada
Average annual salary: $35,025
As the birthplace of maple syrup, contemporary ice hockey and five-time Grammy winner Céline Dion, Canada starts our list of the countries with the highest average salaries at number 20. Working in Canada offers much more than a comfortable income, though, including a top-notch healthcare system, paid leave, and holidays that include parental and maternal leave.
19. United Arab Emirates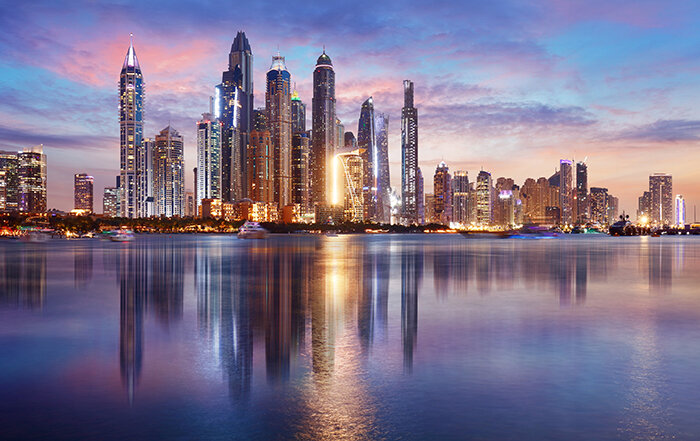 Average annual salary: $35,542
As the business hub of the Middle East, the UAE is a great option for professionals within the consulting, financial services, construction and engineering industries. Meanwhile, full-time employees who have completed one year of service, regardless of their industry, are entitled to 30 days of paid annual leave! But the best thing about working in the UAE? There's no income tax.
18. United Kingdom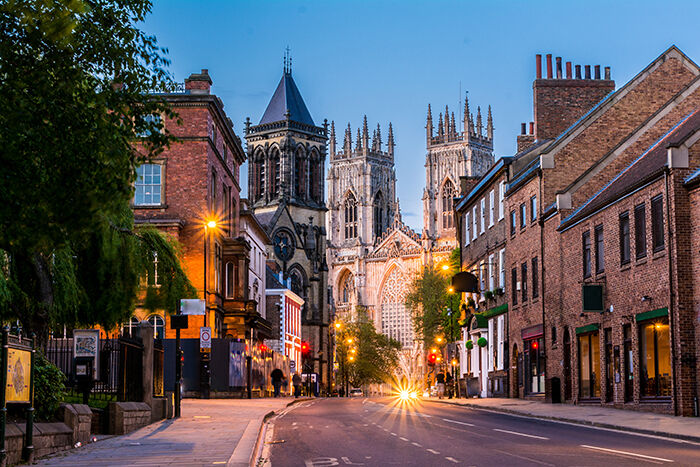 Average annual salary: $36,248
Although the UK's departure from the EU in 2020 has decreased wage growth across the country, wages have increased by up to 11% for advertised vacancies within normally low-paid sectors such as construction, hospitality and cleaning between 2019 and 2021. That said, and despite a decent living wage, the country's current financial crisis has made competition for available jobs much fiercer than usual.
17. Belgium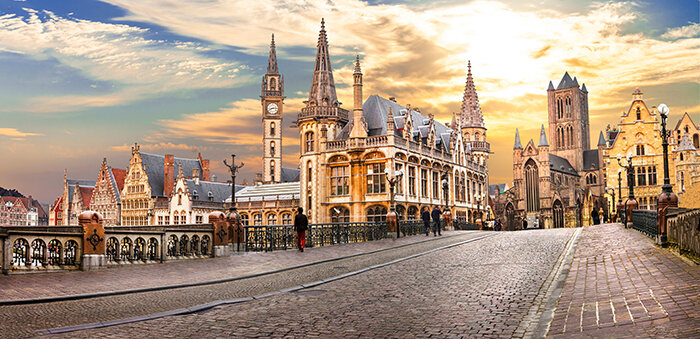 Average annual salary: $36,509
World-famous for its beer, chocolates, engineering, scientific instruments, textiles and automotive production, Belgium boasts high standards of living and education — making it a great choice if you're relocating with family. Meanwhile, average monthly salaries tend to be highest in the country's capital, Brussels, at €4,381 ($4,763).
16. Israel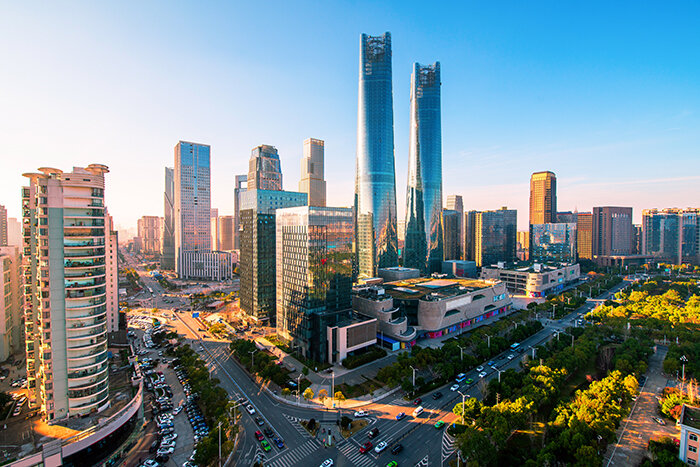 Average annual salary: $37,545
After a slump in wage growth in mid-2022, salaries are back on the rise again in Israel, up by 4.7% between September 2021 and September 2022. Tech professionals, in particular, have seen a bigger wage rise (9.9%), while there's been a boost of 10% in jobs in the tech industry — making Israel a great destination for developers, computer analysts and data scientists alike.
15. Germany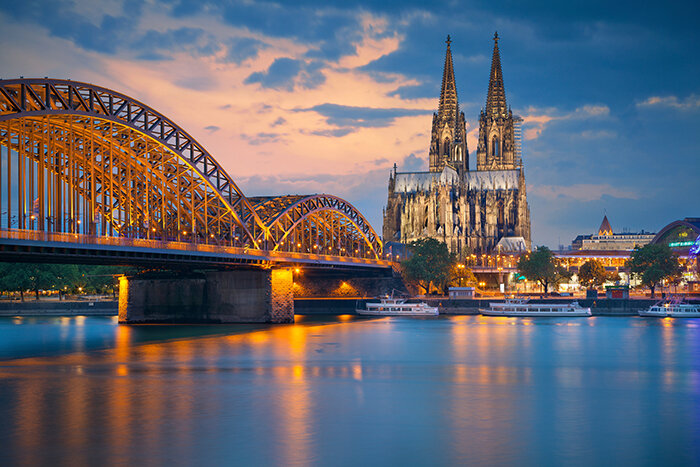 Average annual salary: $38,426
With the largest economy in Europe and a national average monthly net salary of €2,636 (about $2,859), working in Germany means you'll likely be earning more than the European average. The highest salaries in the country, meanwhile, are typically paid to doctors, lawyers, business executives and tech professionals.
14. Austria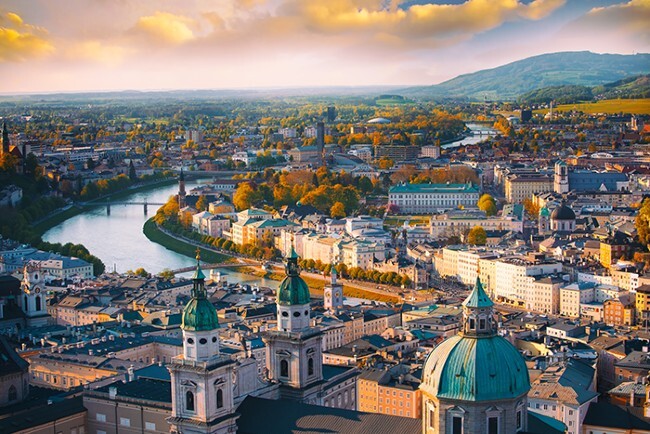 Average annual salary: $38,848
Known for its lavish palaces and for producing some of the world's most celebrated classical composers like Mozart and Haydn, Austria is the country to move to if you're looking for a job within tech, business, finance, healthcare and science. On average, salaries range from €2,000 to over €6,500 (about $2,174–$7,066) a month in the Alpine country.
13. Qatar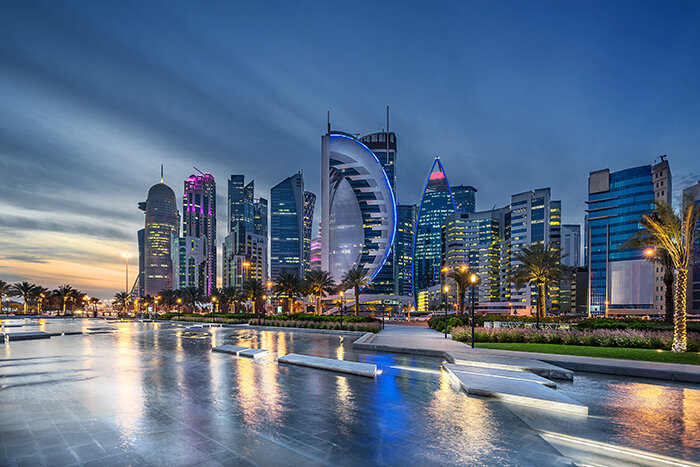 Average annual salary: $39,483
With the lowest unemployment rate in the world (0.3%) according to World Bank data, Qatar has seen an economic boost in recent years as more companies relocate their headquarters to the Middle Eastern country — which has resulted in a high demand for workers in nearly all industries. In particular, you should consider moving to Qatar if you work in the healthcare, construction or oil and gas sectors.
12. Finland
Average annual salary: $39,966
Also known as the Country with a Thousand Lakes, Finland has one of the healthiest job markets in the world and a particularly strong services sector. Jobs in hotel and catering, commerce, and transport and logistics, as well as healthcare, are in particularly high demand, with average salaries ranging from €1,190 to €20,900 ($1,297–$22,774) a month.
11. Australia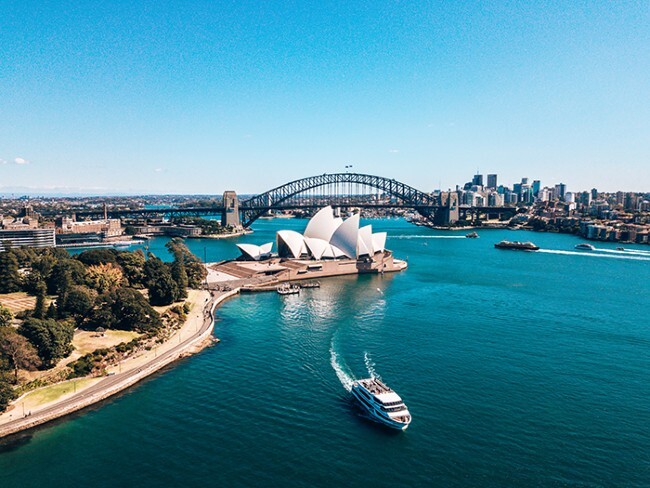 Average annual salary: $40,201
Renowned for its natural features, beautiful beaches, and musical exports like Kylie Minogue and Sia, Australia has one of the strongest and most stable economies in the world — meaning there are plenty of job opportunities in the Land Down Under. With salaries averaging A$35.04 ($24.92) an hour, the country provides some of the highest minimum wages even for casual workers.
10. Ireland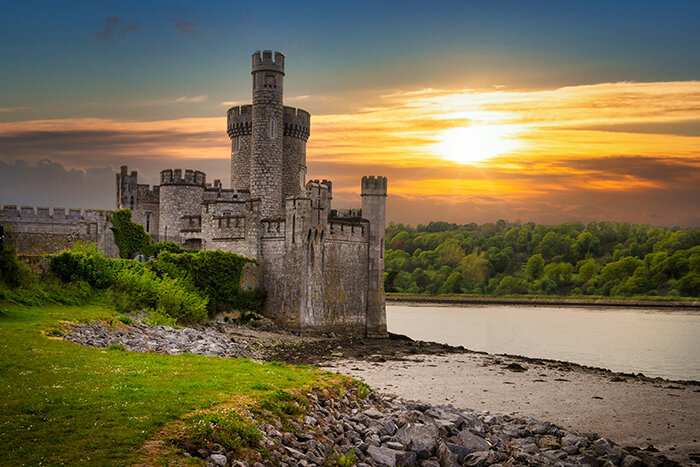 Average annual salary: $41,467
Starting the top 10 of countries with the highest average salaries is Ireland. While Ireland is one of the countries with the fewest public holidays, workers get to enjoy a variety of benefits, including 4 weeks of statutory paid leave, up to 104 weeks of carer's leave, and up to 26 weeks of maternity leave. High-paying jobs in Ireland, meanwhile, include software development managers, sales directors and operational managers.
9. Singapore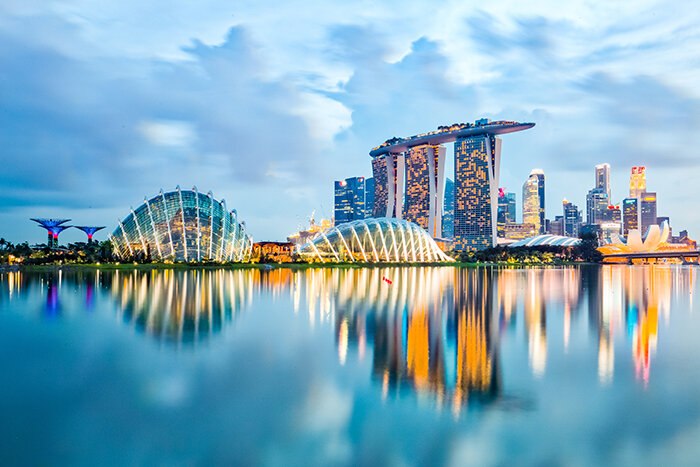 Average annual salary: $42,049
As the only Asian country appearing in the top 10, Singapore's average monthly wage per full-time employee stands at S$5,847 ($4,445). Although the country has a relatively high cost-of-living rate, it boasts one of the lowest unemployment rates in the world (2.1%), and is a popular destination among tech, finance, engineering and medical professionals. Surgeons, in particular, earn the highest salaries in Singapore — averaging S$148,065 ($112,505) a year!
8. Netherlands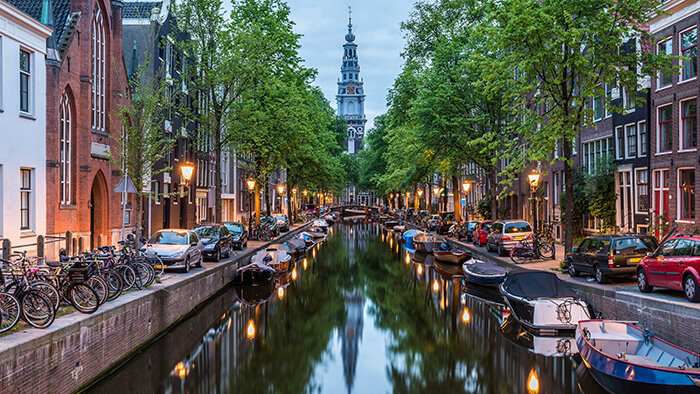 Average annual salary: $42,296
Beyond the windmills and tulip fields, the Netherlands is known for being one of the best countries to work in, with a healthy job market and low unemployment rates. In fact, there were more vacancies than immediately employable jobseekers at the end of 2021, according to EURES, with a strong demand for education, eCommerce and healthcare professionals.
7. Sweden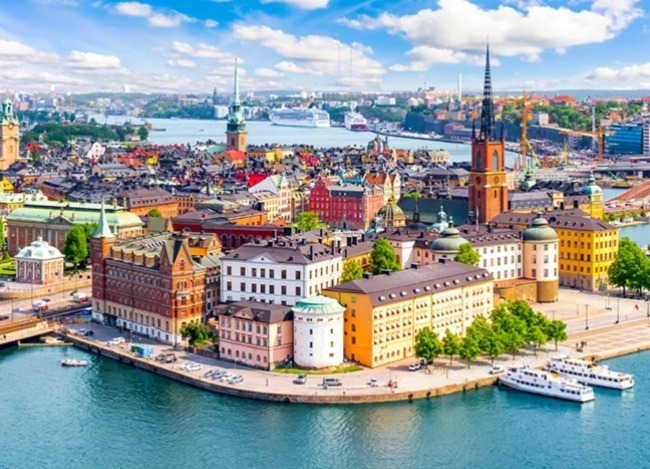 Average annual salary: $44,552
If you're a fan of saunas, then you might want to consider moving to Sweden — if not for their high salaries. Sweden has a large public sector, but those working in the private sector generally command the highest salaries. The average monthly salary in the private sector is SEK 36,000 ($3,719) compared to SEK 36,000 ($3,523) in the public sector. Some of the best-paying jobs in Sweden include lawyers, pilots and surgeons.
6. Iceland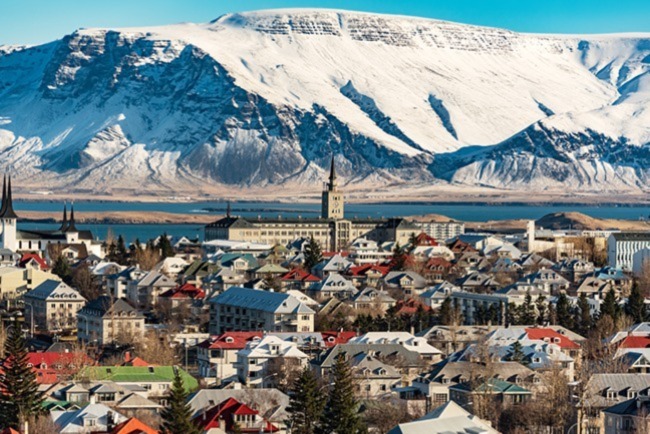 Average annual salary: $48,047
As the northernmost country in our list, Iceland is a great place to move to, not only in terms of salary but also low crime rates — indeed, the 2022 Global Peace Index (PDF) ranks it as the safest country in the world. Wages in Iceland are continuously on the rise, too, with Statistics Iceland reporting an increase of 5.2% between January and December 2022 alone.
5. Denmark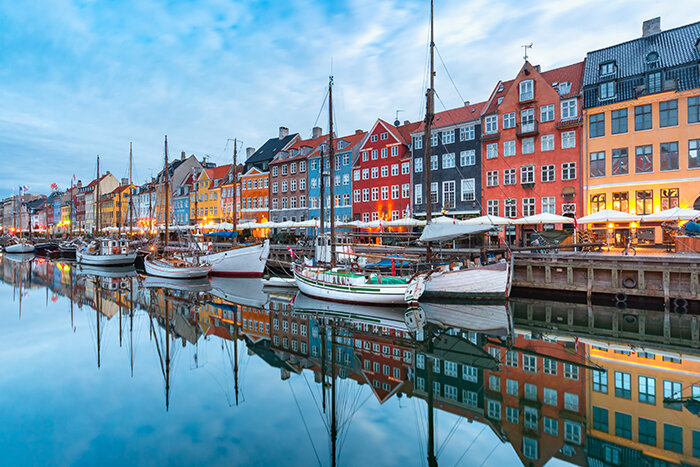 Average annual salary: $52,666
As the birthplace of LEGO, the Little Mermaid and Hans Christian Andersen, Denmark has a lot to be proud of — including the fact that it's among the top 5 countries with the highest per capita income in the world. It also has one of the world's healthiest job markets, with a high demand for workers in the business, science, food and beverages, legal, and construction sectors.
4. United States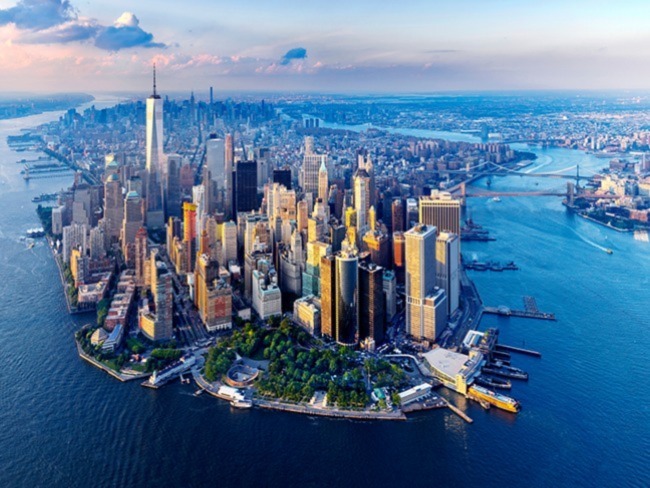 Average annual salary: $53,329
While the American Dream may be increasingly difficult to achieve, people from all over the world continue to move to the US in the hope of advancing their career. With many of the world's top companies headquartered here, including Google and Amazon, there's a steady demand of jobseekers, particularly within the tech, healthcare and finance. The US Bureau of Labor Statistics, meanwhile, projects the US economy to add 8.3 million jobs by 2031.
3. Norway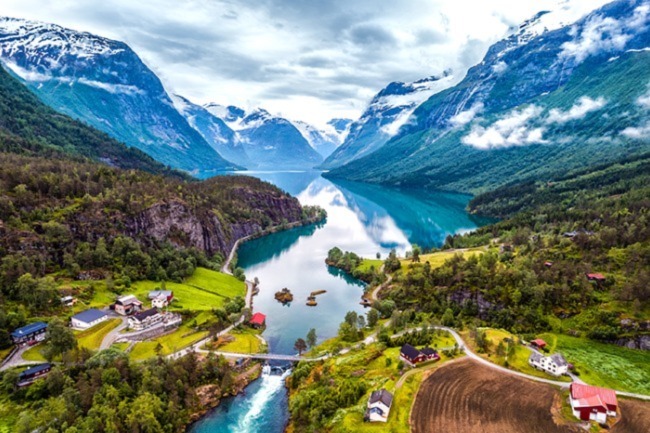 Average annual salary: $53,514
Norway has the highest average salary in Scandinavia — and the fourth highest per capita income in the world, according to the World Bank and the International Monetary Fund. It's also one of the best countries to live in, according to the United Nations' Human Development Report. Remote workers, meanwhile, should also consider moving here for work, as the country offers a great remote work visa program.
2. Switzerland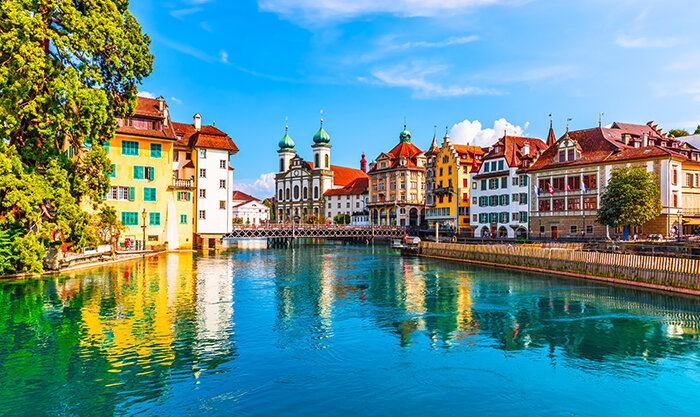 Average annual salary: $63,782
Known for its picturesque Alpine scenery, delicious chocolate and cheese, and luxury watches, Switzerland is also famous for its high salaries. But it's also renowned for its high cost of living. Indeed, a single person's monthly expenses average CHF 1,451.90 ($1,559.48), while a one-bedroom apartment outside the city center will set you back about CHF 1,257.71 ($1,350.36) a month.
1. Luxembourg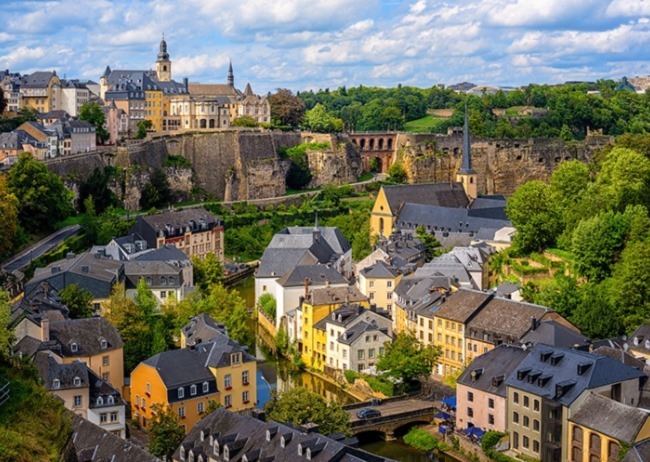 Average annual salary: $67,967
The tiny nation of Luxembourg is the country with the highest per capita income, with physicians, dentists, data scientists and C-level executives, all commanding six-figure salaries. On average, people working in Luxembourg earn between €2,564 and €8,093 ($2,797–$8,828) a month. The city-country, meanwhile, ranks among the most livable cities in the world, due to its high living standards.
Final thoughts
If you are seriously considering moving abroad for work, it's imperative that you first do your 3research into any and all requirements, including visas and eligibility, as well as the basics like accommodation and health insurance. The more prepared you are, the fewer (unwelcome) surprises you'll have.
It's also important to research which jobs are in particularly high demand within the country you're considering moving to, as well as standards of living and, if you're relocating with family, education.
At the end of the day, though, and while earning a decent wage is understandably a top factor in your decision-making process for moving abroad, you need to ask yourself: "Will I be happy there, and will I be afforded the right opportunities to advance my career?"
Which of these countries do you want to work in? Let us know in the comments section below.
Originally published July 14, 2017.