If you're passionate about acting, then pursuing a degree in drama and performance will be the obvious first step. Indeed, with focused, intensive lessons centered on acting and the performing arts, you'll learn a wide range of acting techniques — including breathing, improvisation and scene work — and how to apply them effectively.
Some of the world's most esteemed acting schools have trained countless talented and renowned actors. Once you join an academic institution, you'll have the chance to train alongside fellow students with immense potential, as you learn from one another, build close-knit relationships and, hopefully, land the career of your dreams.
Below is a list of the top 10 acting schools in the world, according to The Hollywood Reporter. Luckily, if you're in the US, you won't have to travel across the world to get to these institutions; most of them are within the country!
10. University of California, Los Angeles
Beyond My Ken via Wikimedia Commons
Location: Los Angeles, CA, United States
The UCLA School of Theater, Film and Television began in 1947, when Kenneth Macgowan (film producer of Little Women) became the first chair of its Department of Theater Arts. Initially, the department offered undergraduate programs in theater, motion pictures and radio, but over the years has expanded and become more specialized, both in its education and research activities, as well as its productions.
Today, the UCLA TFT welcomes both undergrads and graduate students each academic year, with a range of programs ranging from bachelor up to PhD level. New students majoring in theater get what's known as the "freshman experience", which entails learning about various aspects of theater aside from performance, such as lighting and costume design.
The school's notable alumni include James Dean, Steve Martin and Nancy Cartwright — best known for voicing Bart Simpson.
9. Brown University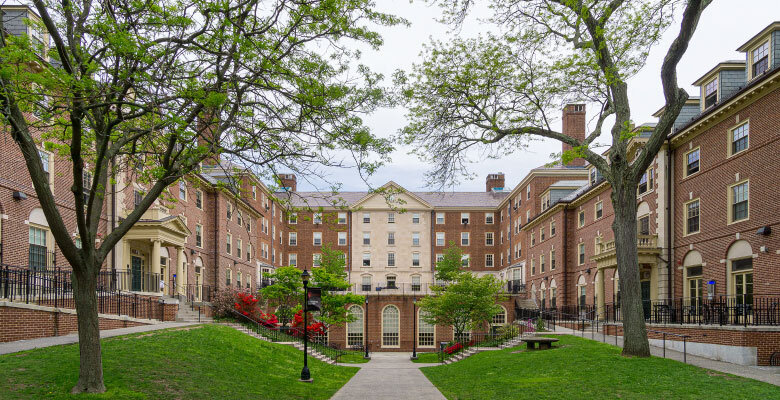 Kenneth C. Zirkel via Wikimedia Commons
Location: Providence, RI, United States
The Department of Theater Arts and Performance Studies (TAPS) at Brown University offers undergraduate, doctoral and MFA programs. Students also have the chance to learn and perform in a Tony Award-winning regional theatre, Trinity Rep. TAPS also places a focus on cross-discipline collaborations, encouraging aspiring actors, playwrights and directors to work together throughout their studies.
Acting training is primarily focused on developing technique as well as skills that will allow you to play versatile roles and perform in different theatrical styles.
It's worth mentioning that Brown University is the only Ivy League school that fully covers tuition fees for graduate students in the drama school.
The school has produced alumni such as Laura Linney and John Krasinski.
8. The Old Globe and University of San Diego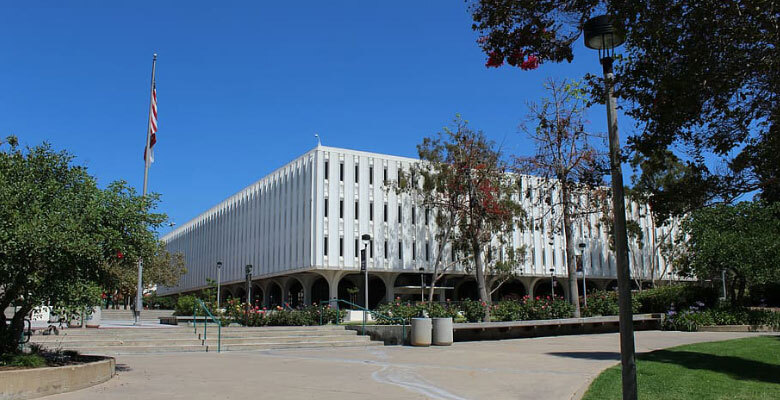 Wallpaper Flare
Location: San Diego, CA, United States
The Shiley Graduate Theater Program at the Old Globe and University of San Diego is a two-year Master of Fine Arts program in classical acting with training and performance work in Globe productions.
With a 2% acceptance rate, this is a highly competitive program led by acclaimed actor, director and choreographer Jesse Perez. The curriculum is centered around performance skills for classical theatre, and includes classes in acting, movement, voice, speech and literature. Meanwhile, summers are reserved for work in productions at the Old Globe.
Among their notable graduates, you'll find Jim Parsons, as well as award-winning screenwriters, playwrights and Broadway performers.
7. Guildhall School of Music and Drama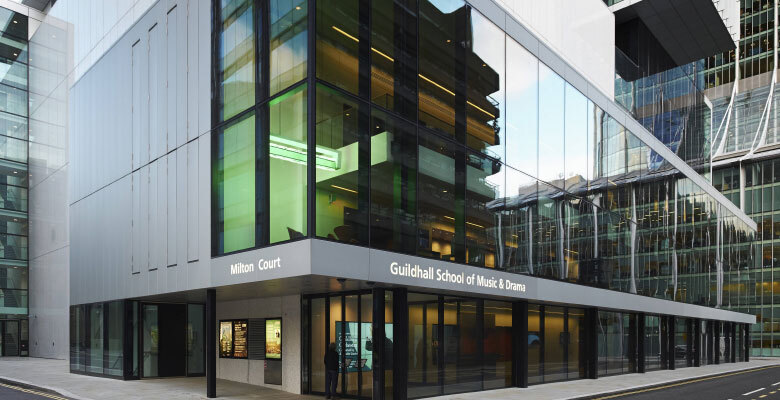 TobiasRagg2001 via Wikimedia Commons
Location: London, England
As one of the most prestigious drama schools in the world, the Guildhall School of Music and Drama prides itself as a vibrant, international community of musicians, actors and production artists.
The Drama Department offers a BA in Acting Studies as well as an MA in Acting. The former is conducted in partnership with the Central Academy of Drama in Beijing, and students spend two years of training at each institution. Meanwhile, the master's program is currently under review in order to make it eligible for government funding and thus make it more accessible to aspiring artists who want to join the school.
Guildhall has produced actors and performers including the likes of Ewan McGregor, Joseph Fiennes, Daniel Craig, Rhys Ifans, Orlando Bloom and Eileen Atkins.
6. London Academy of Music and Dramatic Art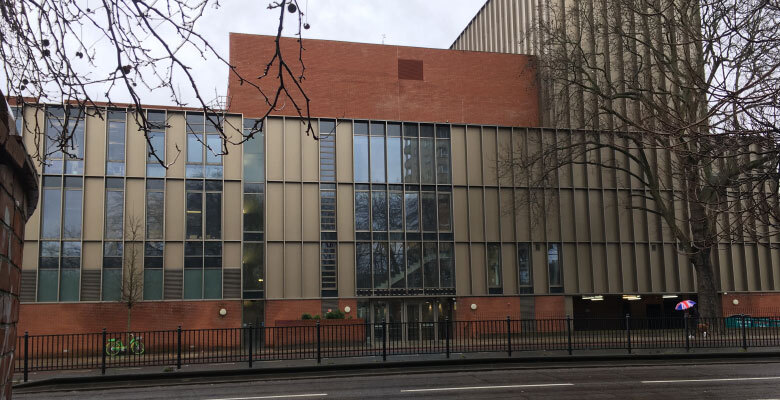 Surplus London Photos via Wikimedia Commons
Location: London, England
As one of the oldest drama schools in the world (founded in 1861), the London Academy of Music and Dramatic Art was the first institution to offer acting tuition, and has produced some incredible talent who have already won 19 BAFTAs, 4 Academy Awards, 16 Golden Globes, 36 Olivier Awards and 12 Tonys.
If you're lucky enough to get in, you'll be exposed to the most outstanding vocational training needed to meet the highest demands and best opportunities in theater, film and TV. Having LAMDA on your actor résumé will inevitably gain you some very notable connections in show business!
5. University of California, San Diego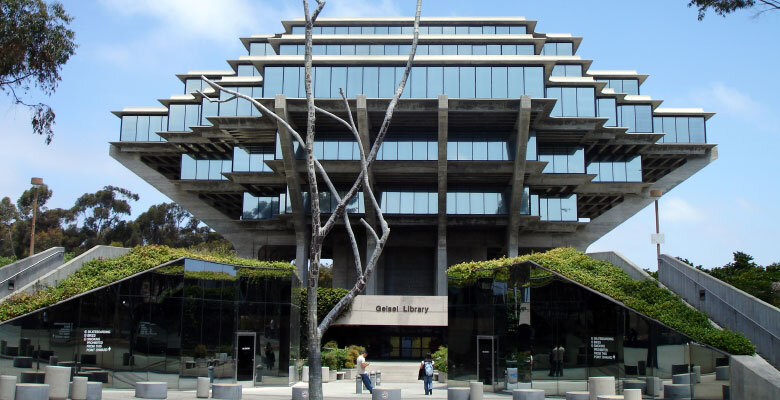 [email protected] via Wikimedia Commons
Location: San Diego, CA, United States
MFA students at the University of California, San Diego have the opportunity of working with the notorious La Jolla Playhouse. The school also has close ties with Wagner New Play Festival.
As a student there, you'll have the opportunity to partake in intensive studio work in movement, voice, speech and singing accesses. The first year of the MFA program is focused on daily explorations that will help you enhance your expression as an artist, while the second year is centered around the study of classical texts and their performance. Meanwhile, the final year will be devoted to your needs as an actor and will help take your first steps as a professional actor.
4. University of North Carolina School of the Arts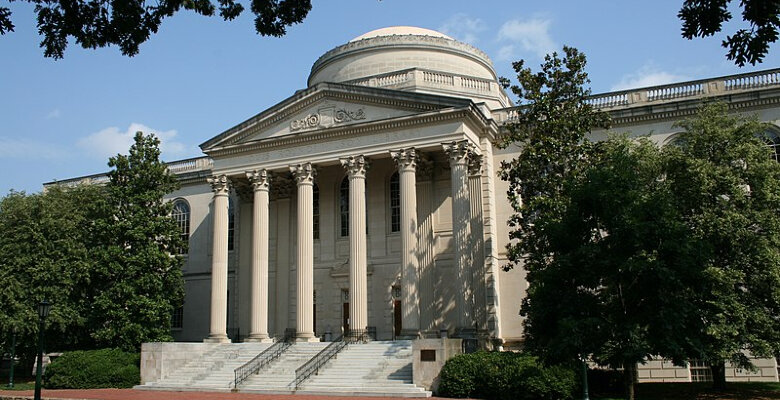 Ildar Sagdejev via Wikimedia Commons
Location: Winston-Salem, NC, United States
This top-ranking creative and performing arts university is by far one of the best schools you can attend if you're in love with the arts.
The University of North Carolina School of the Arts offers a deep and progressive learning environment and thoroughly prepares students for this highly competitive professional industry.
Offering mock auditions for senior students from visiting agents and casting directors, countless alums including David LaChapelle, Jada Pinkett Smith and Missi Pyle have gone on to achieve incredible success since graduating from here.
3. New York University Tisch School of the Arts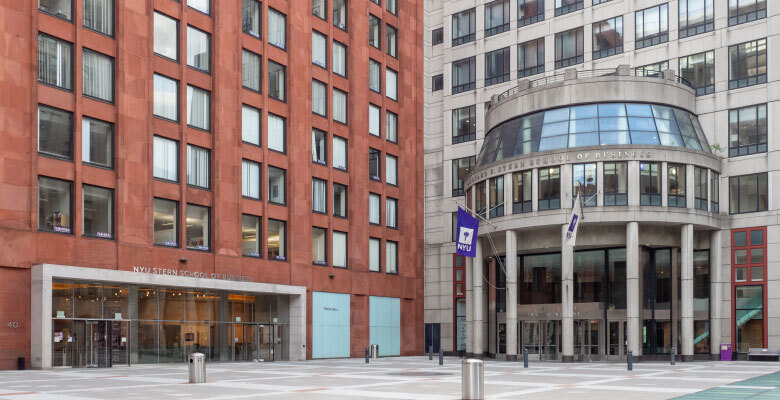 Ajay Suresh via Wikimedia Commons
Location: New York City, NY, United States
Founded in 1965, this preeminent center for the study of performing arts offers rigorous conservatory training in theater and film, and is considered America's leading arts school.
More than 300 artists and scholars are admitted to the Tisch School of the Arts each year from around the world to study acting, musical theatre, film, dance and much more, but don't let that high number fool you!
Applicants are put through a rigorous academic and artistic process, and admission is very selective. Candidates must submit both a Common Application and an artistic review. But once you're in, you'll work with renowned faculty, gaining the skills to think creatively, intellectually and professionally.
2. The Juilliard School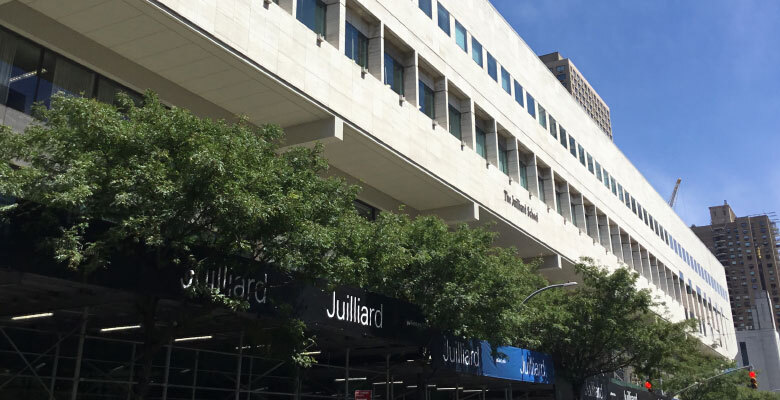 Kidly182 via Wikimedia Commons
Location: New York City, NY, United States
New York City's The Juilliard School is regarded as the best acting school in the world. Founded in 1905 as the Institute of Musical Art, it currently trains around 800 students per year — but is notoriously difficult to get into.
With some of the world's most famous alumni — including Aretha Franklin, Robin Williams, Viola Davis and Jessica Chastain — this super-competitive school offers a first-class education like no other.
Here, the most exceptionally talented performing artists from around the world will learn to hone their craft, deepen their artistry and strengthen their capacity for expression. Offering an incomparable educational journey, prepare to emerge with formidable language and script skills designed to truly set you up for the challenging yet exciting world of acting.
1. Yale University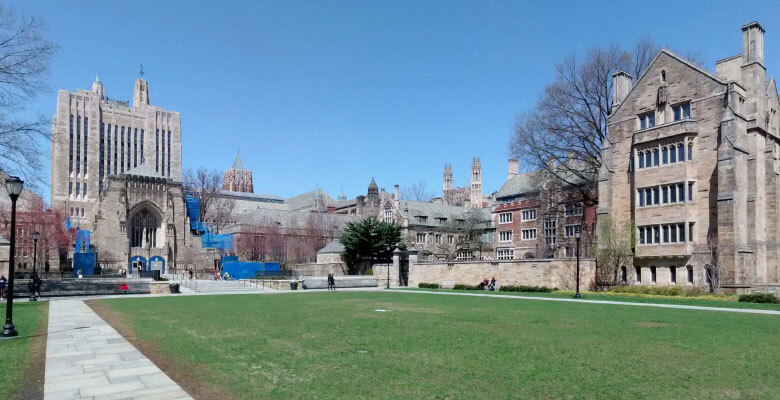 Gunnar Klack via Wikimedia Commons
Location: New Haven, CT, United States
This is without a doubt one of the best acting schools in the world — and most famous, too. Since the Yale School of Drama opened its doors in 1924, it has seen countless famous actors succeed, including Meryl Streep, Paul Newman and Sigourney Weaver.
Getting into this school is no walk in the park. Candidates are expected to possess active intelligence, a strong imagination and a transformative vocal instrument.
Not only is it a privilege to get into this school, but once you're in, you'll be exposed to some of the most rigorous training imaginable. Offering in-depth classroom training with extensive production experience, once you graduate, you'll be thoroughly prepared for your career as a professional actor.
Final thoughts
Getting into one of these prestigious schools could be the golden ticket that will help you start your acting career on the right foot. At the same time, keeping in mind that competition at these institutions gets fierce, it may be good to consider a few more schools which are renowned for their acting programs. These include:
California Institute of the Arts (Santa Clarita, CA, United States)
Carnegie Mellon School of Drama (Pittsburg, PA, United States)
Italia Conti Academy of Theatre Arts (Woking, England)
Royal Academy of Dramatic Art (London, England)
USC School of Dramatic Arts (Los Angeles, CA, United States)
The more options you give yourself, the better your chances of securing a spot at a school that teaches your favorite artform well. Though it's recommended that you apply to at least four and a maximum of eight schools, there's no magic number for you to aim for.
What's important is that you don't limit yourself — but also don't overwhelm yourself with options. No matter how you decide to approach this, ensure your applications are thorough and have been proofread, and that you're happy with the schools and locations you've selected.
Which of these acting schools do you dream of getting into? Let us know in the comments section below!
Originally published on November 24, 2019. Updated by Electra Michaelidou.