Some professions, like the elevator operator and the pinsetter, to name a couple, have ended up in the same category as the brontosaurus: completely extinct. 
Others, like the telephone operator and the print binder, are disappearing before our eyes. In fact, in 2020, a CareerAddict study [pdf] found that 1 in 3 people feel like their role will be replaced by machines. Astonishing.  
Right, left, and center, automation is snatching away roles once held by humans. However, there are some things it can't do — not yet, at least. 
Wondering which professions are showing no signs of yielding to machines thus far? These are the 20 most in-demand jobs with the highest projected numeric change in employment, as forecasted by the Bureau of Labor Statistics. 
20. Heavy and tractor-trailer truck drivers
Number of new jobs (2031): 90,900 
Annual average salary: $48,310 
Heavy and tractor-trailer truck drivers transport goods from A to B, with A being several states away from B, usually. These long-haul drivers operate and maneuver trucks that can exceed 30,000 pounds in weight, something AI can't do yet (thankfully, for those of us who remain dubious). 
By 2031, heavy and tractor-trailer truck drivers can expect to see the most new job openings in these sectors: transportation and warehousing, wholesale trade, administrative and support, and waste management and remediation services. 
19. Bartenders
Number of new jobs (2031): 92,000 
Annual average salary: $26,350 
They liven up the party and treat the soul in times of distress. Bartenders, referred to as mixologists when they specialize in crafting "elixirs", prepare and serve drinks to customers. In most cases, they're also responsible for maintaining an inventory of spirits, mixers, and garnishes, and monitoring how intoxicated the patrons are. 
The number of bartenders in employment is forecasted to grow from 514,000 (2021) to 606,000 (2031). 
18. Management analysts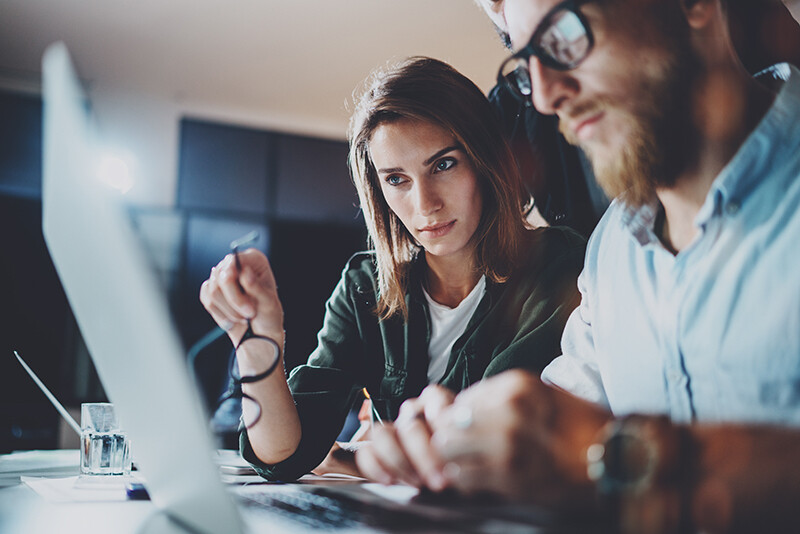 Number of new jobs (2031): 108,400 
Annual average salary: $93,000  
Management analysts provide advice and guidance to businesses to help them improve their performance. By analyzing data, like revenue and employment reports, and conducting staff interviews, they arrive at recommendations for structural or organizational changes. 
The professional, scientific, and technical services sector is expected to remain the biggest employer of management analysts until 2031. By then, employment for these professionals is forecasted to grow 11%. 
17. Light truck drivers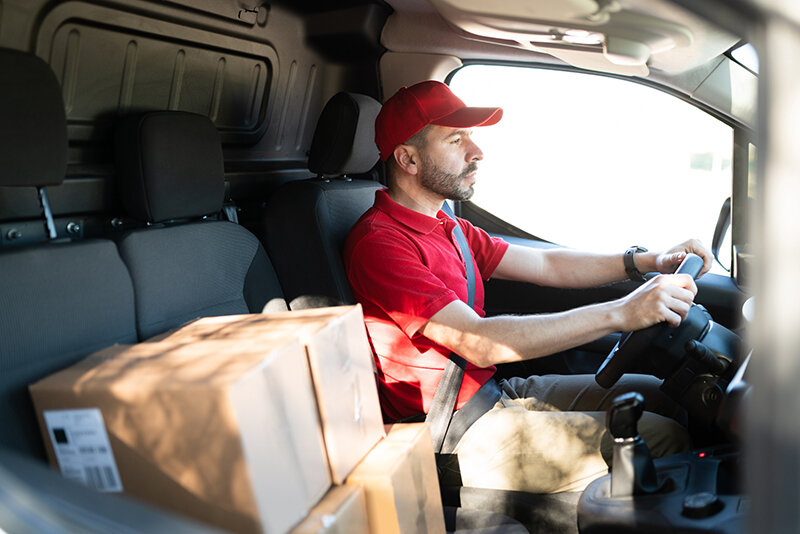 Number of new jobs (2031): 110,700 
Annual average salary: $38,280 
Unlike heavy truck drivers, who cover large distances, light truck drivers transport packages within smaller areas. When they're not driving, their duties include loading and unloading their trucks, and carrying packages on foot. 
Employment of light truck drivers is expected to grow by 11% over the next few years, which is considerably faster compared to the average growth of all occupations. The transportation and warehousing, retail trade, and wholesale trade sectors are expected to be the top three employers of light truck drivers in 2031. 
16. Nurse practitioners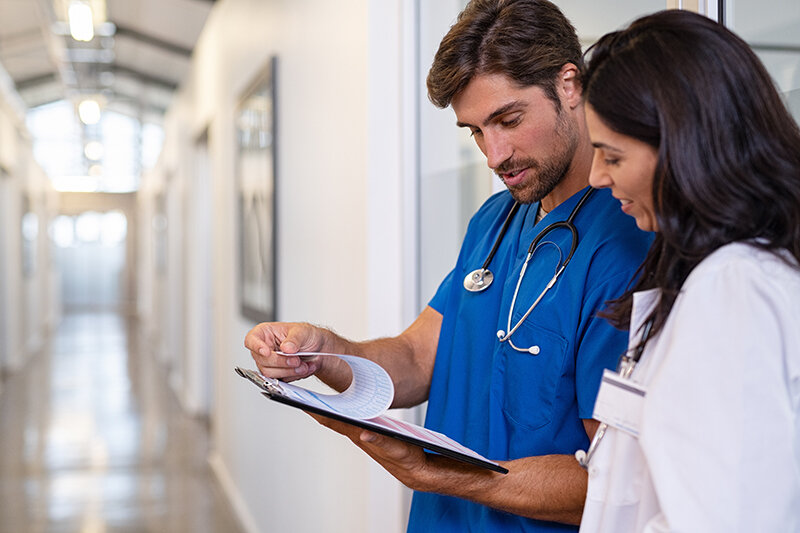 Number of new jobs (2031): 112,700 
Annual average salary: $120,680  
Nurse practitioners (NPs) are licensed clinicians who provide primary and preventive care. Some NPs specialize in care for specific groups, like children, pregnant women, or individuals with mental health conditions. In most cases, nurse practitioners are able to order medical tests and issue prescriptions for medications.  
Overall employment of NPs has been projected to grow 40% from 2021 to 2031, which is an astonishing eight times greater than the average growth of all occupations. 
15. Maids and housekeeping cleaners
Number of new jobs (2031): 116,400 
Annual average salary: $28,780 
Despite the existence of robot vacuums, maids and cleaners remain in demand. Referred to as "chambermaids" when working in hotels and "environmental services aides" when working in hospitals, these workers are responsible for keeping households and commercial establishments tidy and clean. 
The three biggest employers of maids and housekeeping cleaners are the traveler accommodation sector, the services to buildings and dwellings sector, and the general medical and surgical hospitals sector. 
14. Medical assistants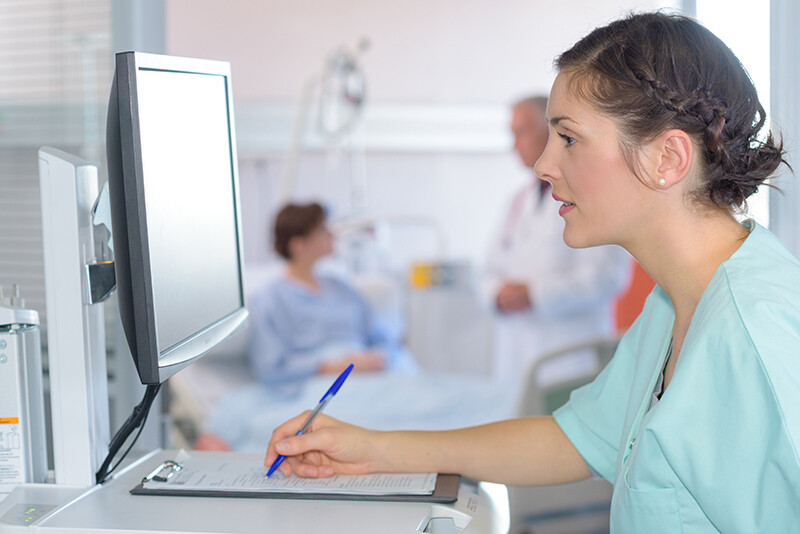 Number of new jobs (2031): 117,800 
Annual average salary: $37,190 
Working in clinics, hospitals, and physicians' offices, medical assistants perform a combination of entry-level administrative and clinical tasks. These include recording patient history and measuring vital signs, like heart rate. Unlike physician assistants, medical assistants aren't licensed healthcare professionals. 
Between 2021 and 2031, the number of employed medical assistants has been projected to grow from 743,500 to 861,300. 
13. Financial managers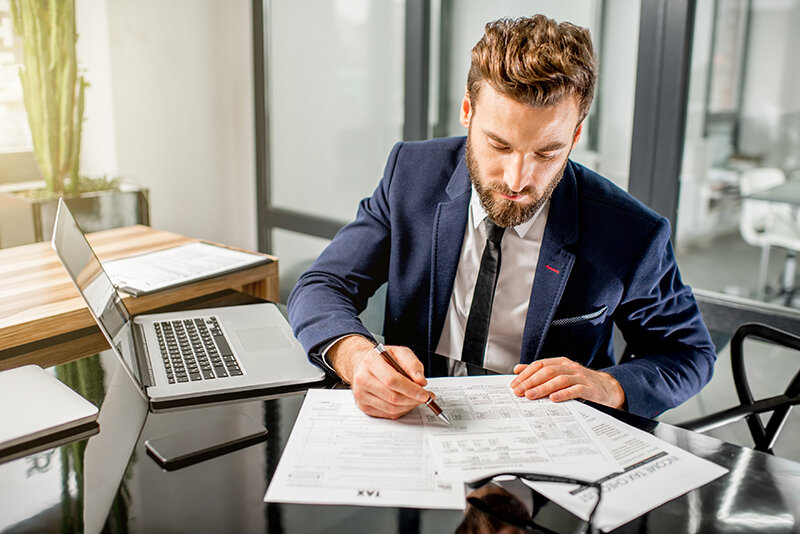 Number of new jobs (2031): 123,100 
Annual average salary: $131,710  
Financial managers monitor business activity and analyze market trends to find ways to minimize company expenditure. As the role entails advising senior management on making crucial decisions, it takes five or more years of work experience to land a role in this field. 
Though financial managers have the most high-paying job on the list, they get the short end of the stick in terms of work-life balance; working more than 40 hours a week is common in this profession. 
12. Medical and health services managers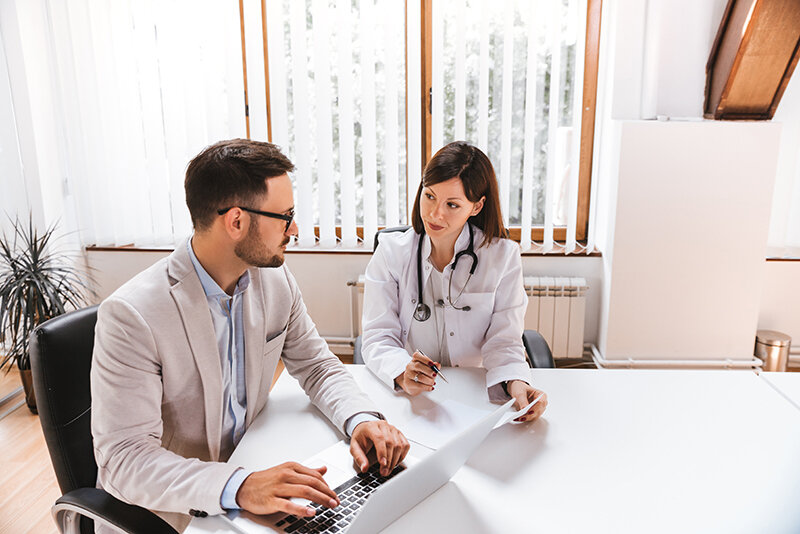 Number of new jobs (2031): 136,200 
Annual average salary: $101,340 
Medical and health services managers are responsible for planning and coordinating activities within hospital departments or medical practices. Their objective is to improve efficiency and ensure their facility is compliant with the latest healthcare regulations. 
With 73 million baby boomers entering older age groups, demand for healthcare services is projected to grow drastically. Consequently, employment of medical and health services managers has been forecasted to increase 28% between 2021 and 2031. 
11. Supervisors of food preparation and serving workers
Number of new jobs (2031): 145,700 
Annual average salary: $36,570  
These supervisors keep an eye on employees responsible for preparing and serving food. Apart from ensuring that activities run smoothly, they perform financial tasks like deposit preparation, handle customer complaints, and check that supplies and equipment conform to standards. 
With the value of the global food service market anticipated to reach $4.7 billion in 2028, it's not surprising to see a growth in demand for these professionals. 
10. Market research analysts and marketing specialists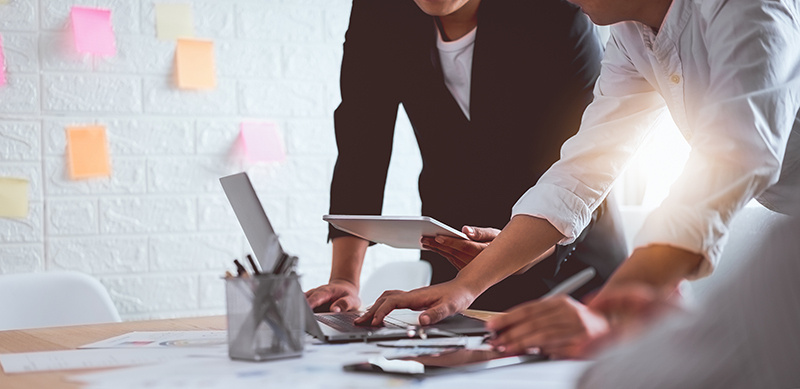 Number of new jobs (2031): 150,300 
Annual average salary: $63,920 
Marketing analysts and specialists collect and analyze data about consumers and competitors to uncover what could increase the sales of a product. They report to marketing managers who use that information to create sales plans and campaigns. 
Though a bachelor's degree will usually suffice, educational requirements may include a master's in business administration for more technical research roles. 
Employment for these professionals has been projected to grow a noteworthy 19% between 2021 and 2031. 
9. Stockers and order fillers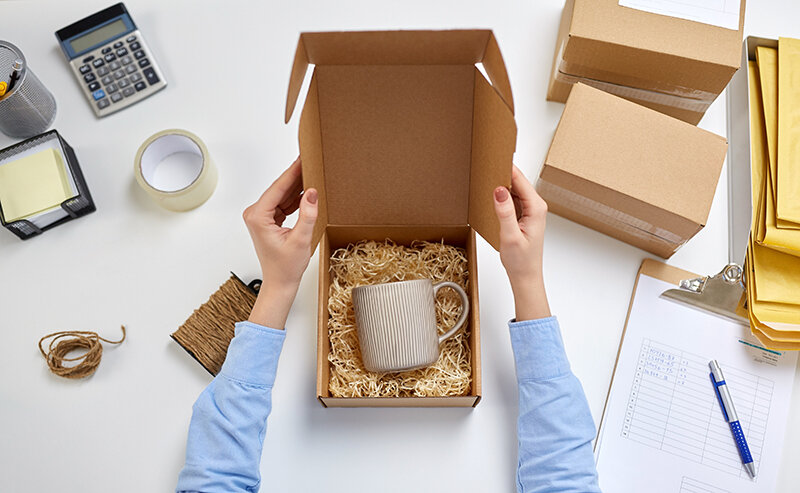 Number of new jobs (2031): 157,900 
Annual average salary: $30,110 
Stockers are responsible for moving products from warehouses to store shelves, keeping a record of what leaves or enters the stockroom. Order fillers, on the other hand, prepare items to be shipped when customers place an order. 
The current biggest employer of stockers and order fillers is the retail trade industry, with over 60% of all stockers and order fillers working in this field. 
8. Laborers, and freight, stock and material movers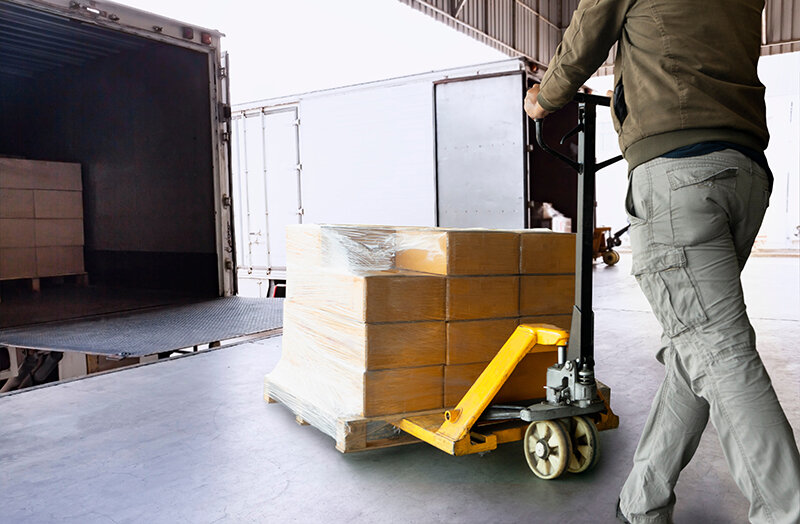 Number of new jobs (2031): 168,400 
Annual average salary: $31,230 
Hand laborers and material movers transport goods from warehouses to production areas and vice versa. The process involves loading and unloading delivery trucks or ships, and keeping track of individual packages using scanners. 
Today, the biggest employer of hand laborers and material movers is the transportation and warehousing industry. This is expected to stay the same until 2031. 
7. Registered nurses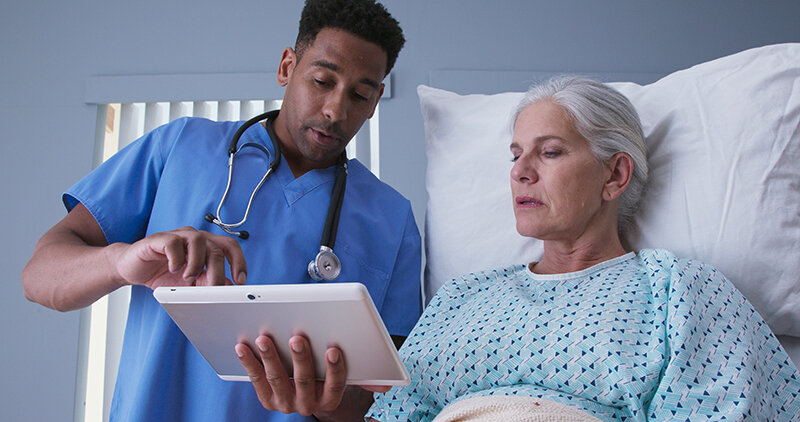 Number of new jobs (2031): 195,400 
Annual average salary: $77,600 
Registered nurses (RNs) provide patient care in hospitals, clinics, and nursing care facilities. Aspiring nurses must meet one of the following educational requirements: a bachelor's or associate's degree in nursing, or a diploma from an approved program. They must also pass the National Council Licensure Examination. 
Between 2021 and 2031, RNs can expect to see 203,200 new positions in their profession every year. 
6. Servers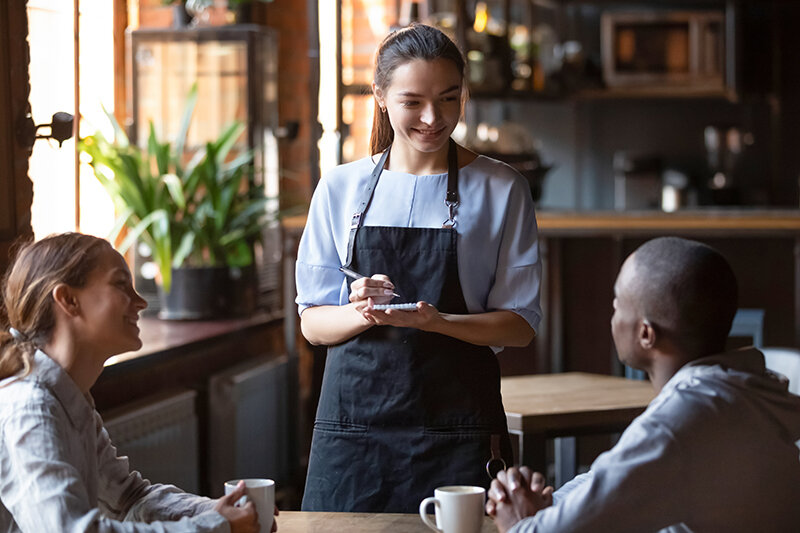 Number of new jobs (2031): 197,000 
Annual average salary: $26,000 
Working in bars, restaurants, and hotels, servers take customer orders and serve food and drinks. Their tasks also include preparing certain menu items, like coffee, taking payments, and clearing up tables after customers leave. Though the tasks sound straightforward, waiting tables is considered one of the most stressful jobs out there.  
Employment of servers in the hospitality sector has been projected to grow 10% between 2021 and 2031. That means that, in 2031, servers will hold 2.1 million jobs across the US. 
5. General and operations managers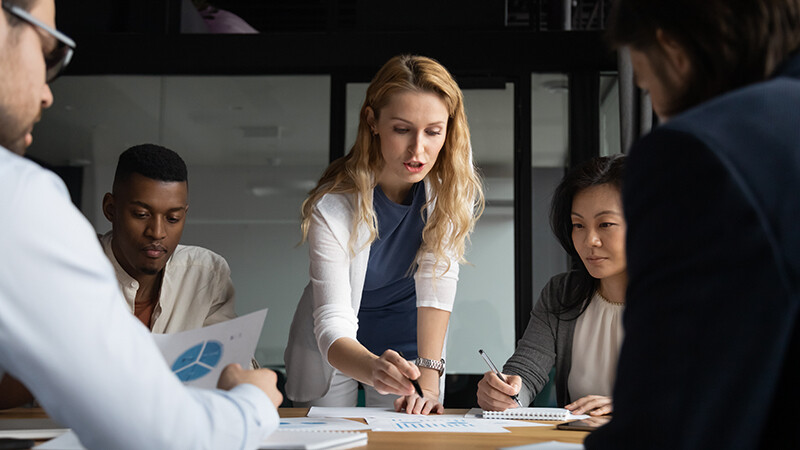 Number of new jobs (2031): 209,800 
Annual average salary: $97,970 
General managers rank just below the CEO in terms of authority in decision making. They establish goals and policies, direct financial activities, and appoint department heads. These top executives maintain communication with employees from different departments, like human resource specialists and project managers, to ensure that everyone on the team is carrying out their duties as expected. 
General and operations managers are expected to hold 3.3 million jobs in 2031, a 6% increase compared to 2021. 
4. Fast food and counter workers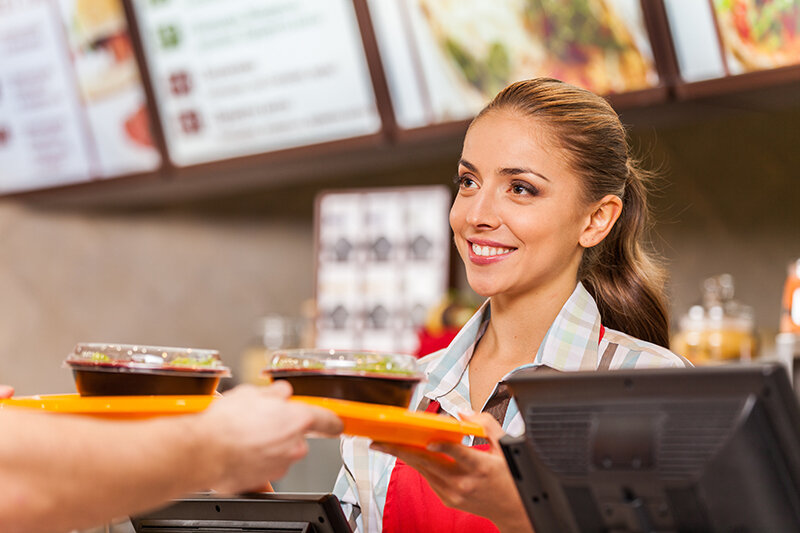 Number of new jobs (2031): 243,200 
Annual average salary: $25,100 
At virtually any hour in the daytime or nighttime, fast food and counter workers perform repetitive tasks and often deal with rude, "hangry" customers. Top off the unforgiving hours and unexciting-at-best nature of the job with low pay, and you get workers burning out faster than a tealight candle. 
Though more than 200,000 new jobs are expected to be created in this profession by 2031, some of the conditions will have to change for the low job satisfaction levels to budge. 
3. Software developers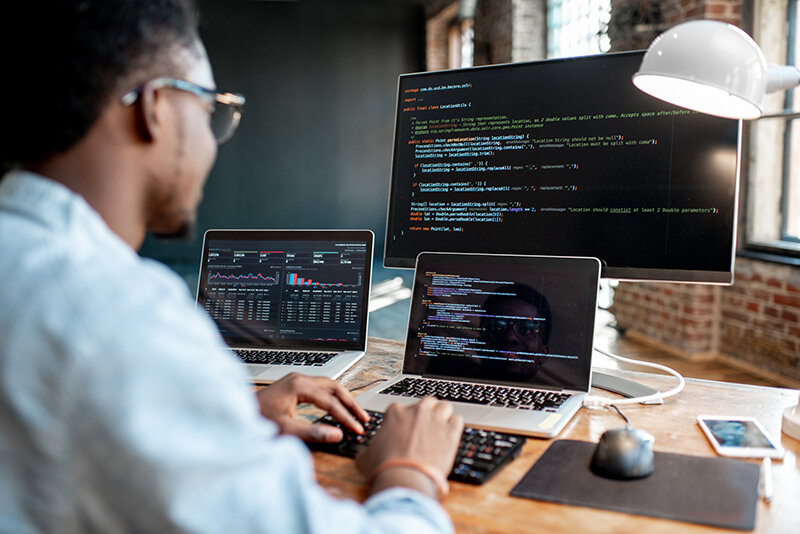 Number of new jobs (2031): 370,600 
Annual average salary: $120,730 
The world as we know it today would look very different without software developers. No phone applications, websites, or video games — not even job-stealing robots, someone might add. Unsurprisingly, software developers have some of the most in-demand jobs today — and they're not going anywhere, either. Their profession has been projected to grow 25% between 2021 and 2031. 
2. Cooks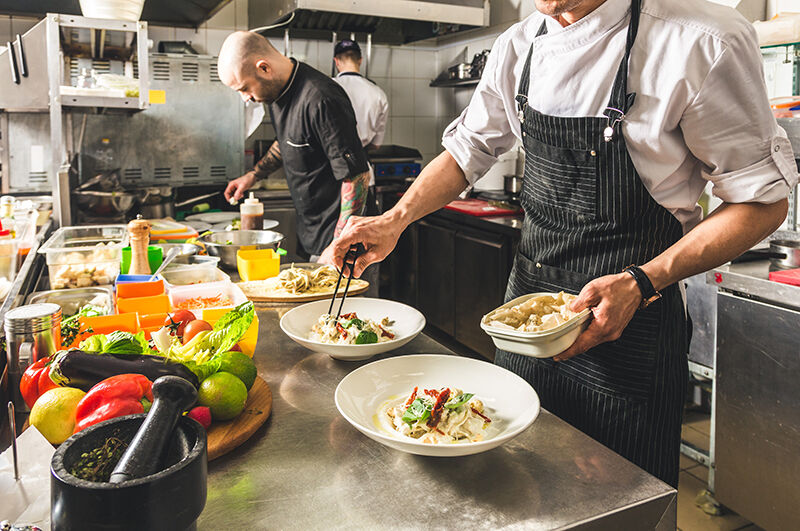 Number of new jobs (2031): 459,900 
Annual average salary: $30,010 
Much to the delight of us foodies, cooks in the food industry are not being replaced by androids any time soon — although robot chefs have begun to make an appearance. 
Working under (human) chefs, cooks prepare foods and desserts and help keep the kitchen neat and sanitized. 
Job outlook is looking great for cooks, with number of jobs having been projected to grow 16% between 2021 and 2031. 
1. Home health and personal care aides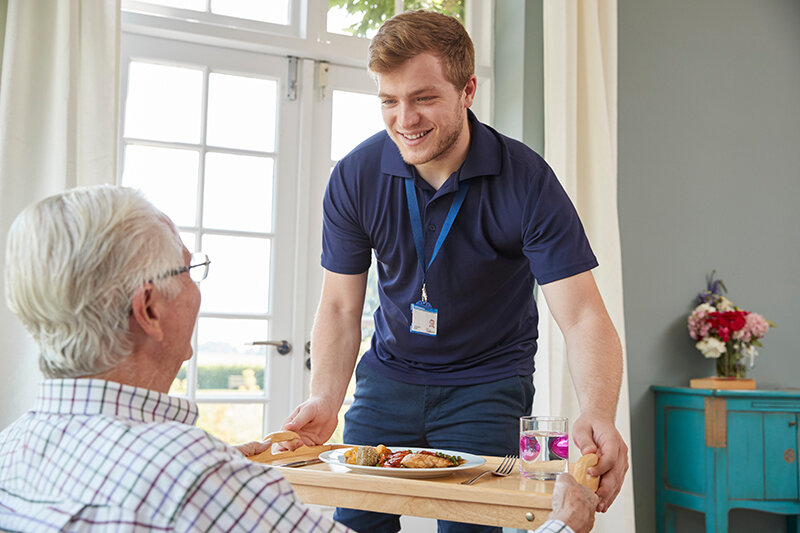 Number of new jobs (2031): 924,000 
Annual average salary: $29,430 
Home health and personal care aides assist their clients with daily tasks, like bathing. They also take care of housework and grocery shopping, and carry out basic health-related tasks. For example, they may be instructed by a physical therapist to help clients perform certain exercises. 
As training and supervision is provided, you can land this job with or without a high school diploma. 
Health and personal care aides can expect to see the biggest change in terms of the number of jobs available by 2031. The number is expected to grow by 924,000! 
Final thoughts 
In recent years, intelligent computer systems and machines have taken on a variety of new roles. You'll now find them in hospitals, assisting overworked nurses, or even "painting" portraits — though the likes of Shutterstock and Getty Images are already banning these artworks from their platforms due to ethical controversy. 
If all this sounds more alarming than exciting, it's really not that bad. AI can make life better, too, by helping the doctor remotely treat a patient, the information security analyst prevent breaches, and the engineer build safer infrastructure. 
Indeed, machines won't just lead to job loss. According to the World Economic Forum, while 85 million jobs will be lost amidst the division of work between humans and machines by 2025, 97 million new roles may also emerge. What will the future workplace look like? Who knows, but it'll be interesting to watch it unfold. 
Which of these 20 professions do you think will vanish in the next few decades? Share your thoughts in the comments section. 
Originally published March 3, 2017.