I am always interested in learning what makes leaders and companies successful. The recent stories of embarrassment with MillerKnoll CEO Andi Owen and James Clarke CEO Clearlink (I will discuss further down the article) had me ask this question again. What qualities go into elite leadership and is it transferable across industries and business sizes? How does one measure leadership?
---
As one who had an opportunity to lead in multiple industries, I have actual experiences to compare and contrast what we read and see in "real life." It allows me to see/read about CEOs and their companies and compare them to what I experienced.
One thing I am 100% sure of is that there are specific traits and/or qualities that can serve as a foundation for anyone in any industry and at any level of leadership that are crucial to maximize the business and personal results.
Personal humility and professional will (courtesy of Jim Collins) – The ability to have the resolve to achieve the organizational goals set while also being able to put the needs of the organization and its people ahead of personal ambitions. It comes down to whether you can stay disciplined in the long term while making the tough choices along the way. Will you listen to feedback that allows you to stay humble?
How A Personal Experience Shaped My Future Leadership
Bigstock
In my experience, this is a difficult balancing of will and humility and I was confronted by an employee during one of my roles as president of a division of a large global company. We had an open door policy and the individual couldn't get her issue resolved with various leaders in the company and she asked if she could speak with me. The HR team was very involved and wanted me to be prepared because no one knew what she was going to share or talk about. As I sat there waiting for the meeting to begin, I was anxious and nervous trying to reflect on something that could come up that would be embarrassing or uncomfortable for the organization that we had not dealt with.
When she arrived, she sat down and said, "Before we start, I wanted to share with you that I don't always agree with your decisions."
I thought, Oh boy, here we go.
But then she got very reflective and said, "The entire organization knows that only one person can make the decisions and because you do three things, we respect you and trust the decisions. One, you explain to us the need for a decision or change in a way we can appreciate and understand and you allow us to ask questions. Two, you share that several people inside the organization and others outside were 'consulted' about the options and risks/rewards. This," she said, "shows you care about our perspectives and we know that we were empowered to have a voice. Three, you explain the ultimate decision, how you landed on it, and relate it to life choices or decisions so we can relate to the situation in a real way. It allows us to process it and understand the necessity of it and implications if we don't change."
Those "lessons" have carried with me for over 14 years since this happened, and I have tried to follow that model when big difficult decisions have to be made that disrupt the norm of the business.
What Has Changed In Leadership Focus Coming Through The Pandemic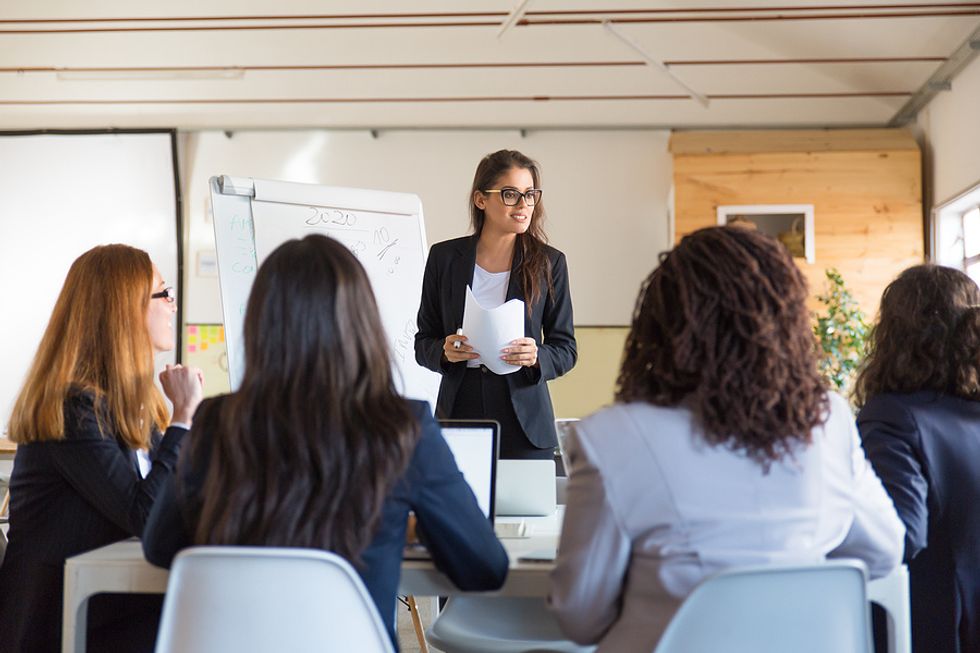 Bigstock
Fast forward to today, let's face it: I didn't have to have my decisions exposed and debated by millions of others who go on Twitter and other platforms. In the past 3+ years, we have had an extraordinary opportunity to watch, in real time, all sizes of companies and business leaders have to perform in the spotlight. Not only is social media quick to praise or admonish them, but employees are also speaking out and we can see the results in the amount of people changing companies and jobs.
So I ask myself as I study leadership, has it changed what it takes to be a great leader or has it adjusted the percentage of which leadership muscles a leader needs? More importantly, do we have people in these leadership roles that are skilled enough to manage through it? Leadership has been and always will be about how you are able to gain followership because people want to because you have created meaning beyond their job versus having to because they need a job.
I don't see the leadership transformation necessary to excite employees, engage them in the future you want to see, and above all develop the transparency and trust required. Just recently Andi Owen, CEO of furniture maker MillerKnoll, told employees, "You can visit Pity City, but you cannot live there." Tone deaf! I understand she is frustrated yet there is no sense of understanding of where her team is. Or how about James Clarke, CEO of Clearlink, a digital/marketing company? He praises an employee for selling her dog to come back to the office and suggested it was unfair for parents to take care of children while on the clock. Wow!
No doubt, It is hard when you are having to communicate over a Zoom call and you cannot read people easily and I respect that. It is just so important to pause before going on a call like that and remind yourself of the outcome you want and know that it could go viral no matter which way you go. CEOs want to inspire, motivate, and improve productivity while employees are clamoring for flexibility, higher pay given inflation, and more feedback not less. Both can be true if you have that as your intention. Sorry, being a CEO is hard.
Employees have made their voices clear and going forward I would argue that beyond knowing how to deliver strategic vision, financial acumen, and commitment to innovation, a business owner/leader has to pay close attention to talent optimization and development along with how authentic, flexible, transparent, and empathic they are. Building a diverse, inclusive culture that allows you to leverage your skills and the collective one of your organization. It means the financial P&L has to balance against the P&L (people and listening) that employees are focused on.
How To Learn About What The Best Are Doing & How You Can Apply It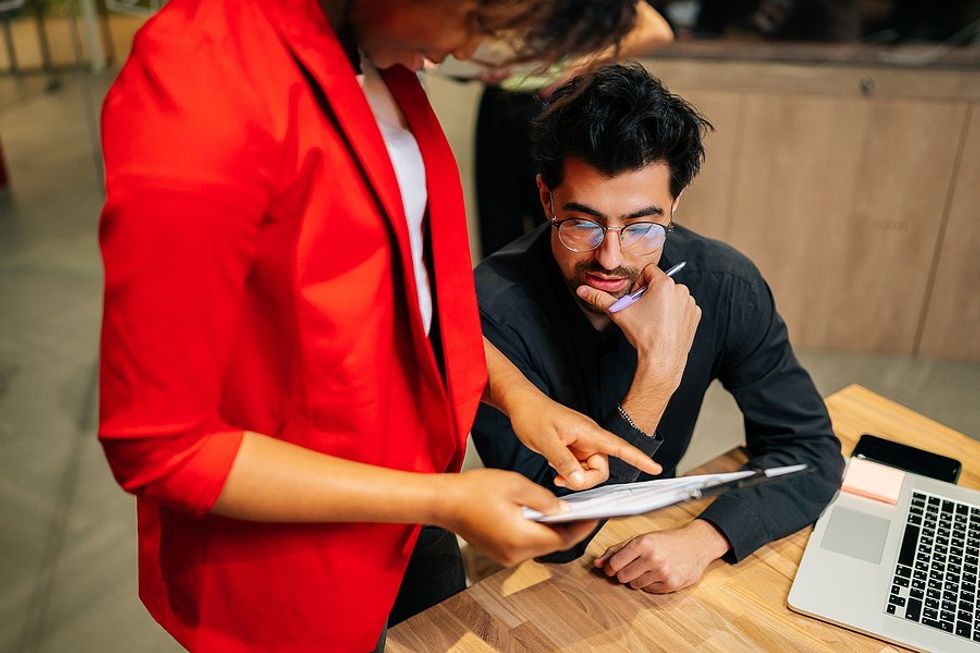 Bigstock
A few recommendations for those of you who are navigating this and unsure where to begin:
1. Find admired companies/leaders who are good at it – Tim Cook (Apple), Safra Katz (Oracle), Rosalind Brewer (Walgreens), Vicki Hollub (Occidental Petroleum) Lisa Su (ADM chipmaker), Satya Nadella (Microsoft), Becky Hammon (coach WNBA/former NBA assistant), and Brian Cornell (Target) are examples to look at. As far as companies, these are all good examples and I would also offer Nike, Korn Ferry, Patagonia, REI, and those that are classified as B-Corps. Just read up on what they are doing and how they are navigating all these challenges. They are not doing it all perfectly but these folks are determined to challenge themselves and their organizations to continue to lead.
2. Books/Newspapers/Podcasts/Webinars – Seek to listen to or read about inspiring leaders and business owners to help you not feel alone in your struggles while also getting real ideas on how to think about handling situations better. Personally, I have tried to focus on brands that I can connect with across platforms and are consistent with their reporting. For me, on business, I love listening to/reading anything WSJ, NPR, Korn Ferry, Vistage Worldwide, and CNBC. When it comes to people I follow, I love podcasts that have a lot of wide-ranging, high-performing people that allow me to do research and follow their work. Some examples of that are The Learning Leader Show With Ryan Hawk, Gary Vee, The Ed Mylett Show, On Purpose with Jay Shetty, and, when she was doing podcasts, Brené Brown. Their books, webinars, and podcasts are all ways I learn more about how to lead in the times we are in both personally and professionally.
As a former CEO and president of four different companies and industries, I am intellectually curious to hear what others have been experiencing and see as the key to great leadership. If you have some thoughts, please share them here, or to my email, mike.thorne@vistagechair.com. As a chair and facilitator, I would love to talk to NH/ME business owners that are interested in discussing how to be a great leader in these times. Our belief is leaders learn best when in a group of non-competing other owners while in a safe confidential environment. If that is of interest, let me know. REALITY ALWAYS WINS. ALWAYS.
From Your Site Articles
Related Articles Around the Web