Does the thought of wearing business attire all day make you feel uncomfortable? Could you not think of anything worse than wearing a uniform to work? If you're nodding your head in agreement, then you've come to the right place.
Here we will uncover the top 15 professions that require no dress code — meaning that you can wear whatever you want to work (don't take it too far by rocking up in pajamas, though!).
And if you've landed a job with no dress code and aren't sure what to wear, don't fret! We'll also walk you through what you should and shouldn't wear to work.
1. Photographer
As a photographer, you'll usually have the freedom to wear what you want unless you're attending a specific event and have been given a set dress code. For example, some brides and grooms may have particular gear that they'd like you to wear on their big day. That said, most employers will want you to feel comfortable while you're working and will usually allow you to wear whatever you like.
As you'll be moving around a lot to catch certain angles, you'll need to wear something comfortable and ensure that the material is breathable. Therefore, a jumpsuit, stretchy jeans, cargo pants and flat shoes are all great options.
2. Radio presenter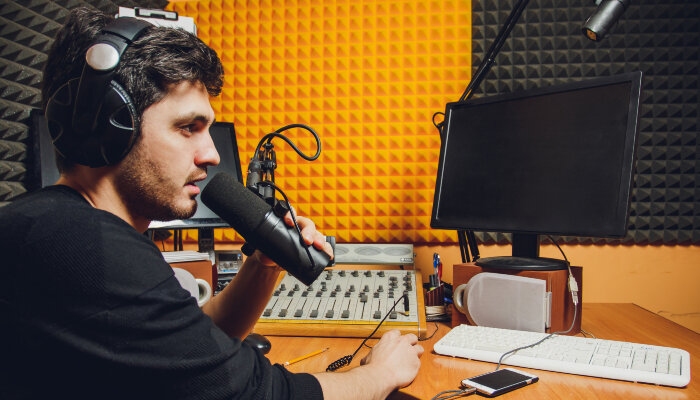 If you're not a fan of being on camera, a role as a radio presenter is perfect for you! The plus side? You get to choose your attire every morning. When asked about her personal style, radio DJ Rowena Lewis said: "I love having freedom of expression and choice when piecing together an outfit in the morning; it prepares me for the day ahead. Style can be quite powerful; I think of it as an art form, it's a great way of self-expression."
If you're a radio DJ taking the early morning slot, you'll want to wear something that you can easily throw on in the morning like joggers and a simple T-shirt. That said, if you're likely to have a celebrity on your show, you might want to dress up by wearing an outfit that makes you feel good!
3. Fashion stylist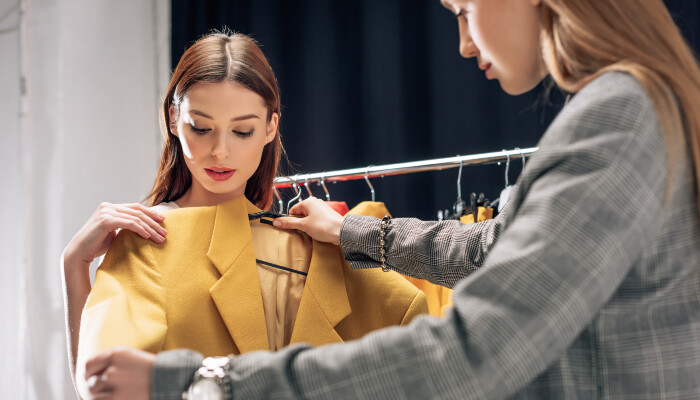 What you wear as a fashion stylist is self-promotion of what you can offer, so although no formal dress code is required, you'll naturally put a lot of thought and effort into your daily clothing and accessories. Depending on the age of your clientele, you can pick a specific style that is a good representation of what you'd select for them to wear.
As a fashion stylist, you have the luxury to wear anything that your heart desires. However, if you're on a shoot, it's advisable to wear comfortable shoes such as trainers or military boots, as you'll be running around to prepare the clothing and accessories for your model.
4. Fashion designer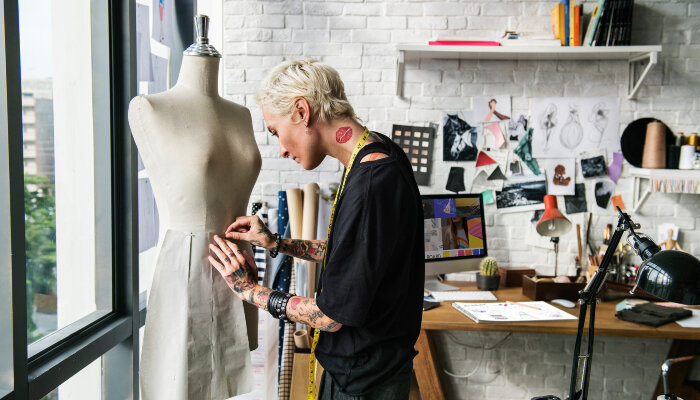 Like a fashion stylist, your clothing as a fashion designer should also portray the style or brand that you're working for. So, they typically wear clothes that are similar to what they are designing.
For example, Balmain's creative designer Olivier Rousteing is always dressed to the nine only in Balmain clothing. So, if you work for a high-street casual brand, you'll usually be wearing casual attire, too.
5. Vlogger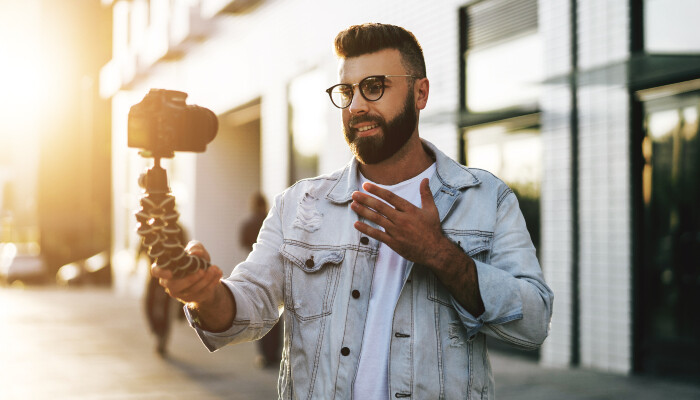 As a YouTuber or social media influencer, you'll generally be expected to wear sponsored clothing or items that relate to your audience. However, this also depends on what your niche is — if you're a career expert, for example, you're likely to wear more professional ensembles. Meanwhile, if you're a beauty blogger, you'll most likely wear something more casual.
Most vloggers usually wear something that is on-trend. That said, if you're filming from the head up, you won't need to worry about your bottoms and could even be in loungewear and slippers all day!
6. Freelancer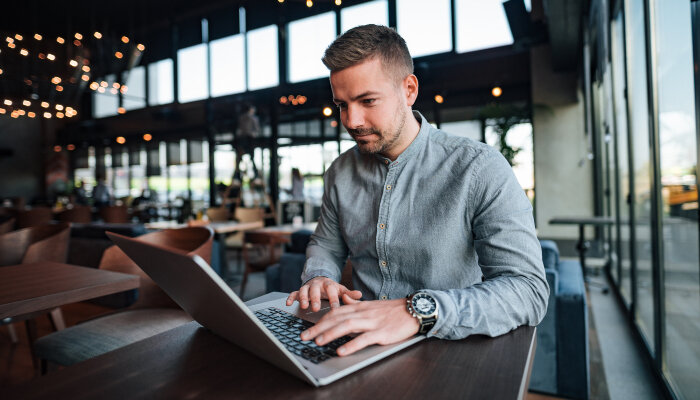 A freelancer of any sort, whether it's a transcriber, graphic designer, writer or web developer, you'll have the added pleasure of wearing something that you feel comfortable in. As you won't have any in-person interaction while you're working from home, you're free to wear what you want. That said, if you're expected to carry out video conferences, it's advisable to dress for the occasion.
Like a vlogger, most freelancers don't need to put too much thought into their daily outfits. Comfortable attire like tracksuits and loungewear are usually the go-to when working from home, as you're sat down for hours on end.
7. Retail assistant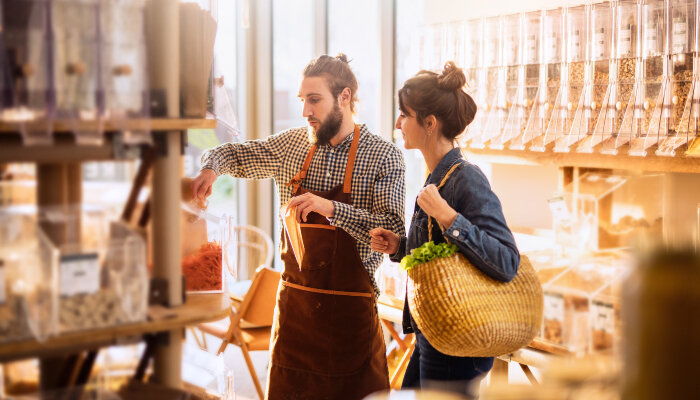 Some retail stores have a strict dress code or offer a uniform allowance only to wear the products that they sell, while others are more lenient about what you wear. That said, if you particularly admire a specific brand, try getting a job with them so you can feel good in your work attire.
As a retail assistant, you may be provided with a set uniform to wear to work every day, but if not, then you should opt for a smart-casual outfit. Unless you work for a high-end store, keep your footwear choices comfortable, too, as you'll spend many hours on your feet!
8. Music producer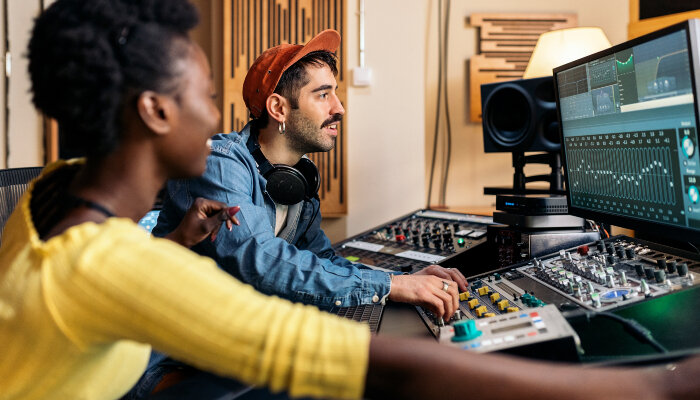 As a music producer, you can wear whatever you want. That said, it's good to judge the style of your client and try to match their clothing when you have music meetings. For example, if you're working with a hip-hop artist, baggy clothing and trainers are usually acceptable.
Music producers usually spend long hours in a studio and, like DJs, tend to wear clothes that express their personality and are comfortable. As you'll be sat down for the most part, comfortable bottoms are advised.
9. Musician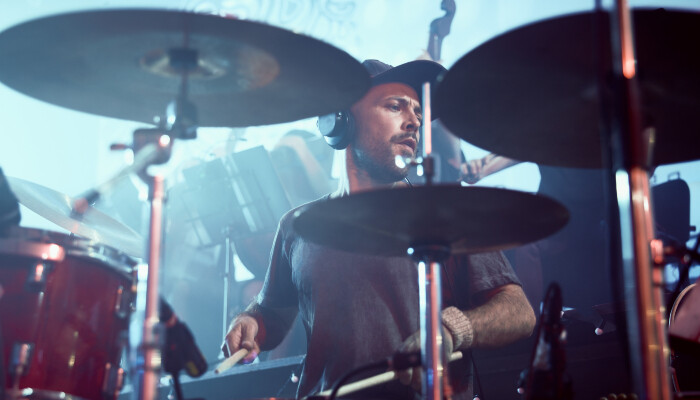 Like the fashion roles mentioned above, as a musician, you'll need to use your clothing to portray a particular image. That said, most musicians use clothing and accessories to express themselves. On the other hand, if you're part of an orchestra, you'll usually be given a strict dress code that you need to follow.
Musicians need to portray a certain image at all times, so depending on the genre that you play, you'll need to dress according to that style. For example, if you're a pop artist, on-trend clothing is essential.
10. Tattoo artist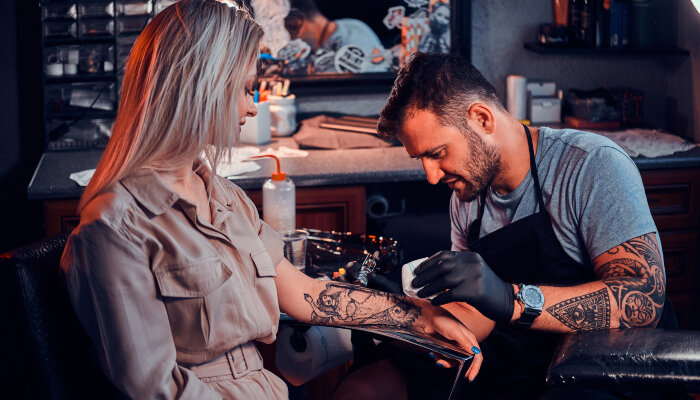 Tattoo culture has grown over the last decade, with more and more people using ink to express themselves. And if you're the person doing the inking, you'll generally be allowed to dress how you want.
Most tattoo artists have a specific look when it comes to clothing: printed T-shirts, cut denim, and loud, dark makeup are usually the norm when working in any tattoo parlor.
11. Writer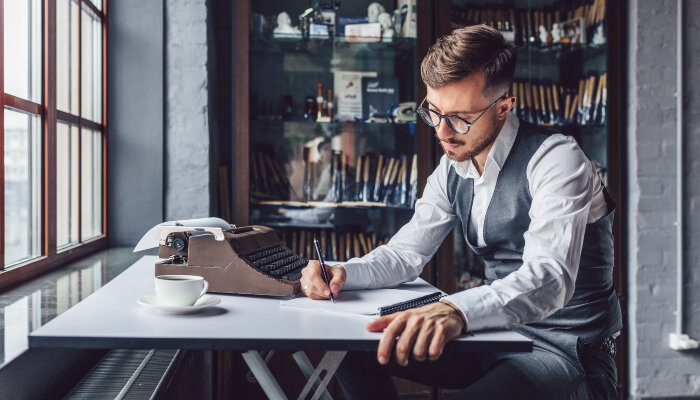 As a writer, you'll generally have the freedom to wear what you like to the office. Most publications are quite relaxed with their dress code. As long as your attire is work-appropriate, you're able to wear whatever you like.
Think of jeans, Converse shoes and a casual tee as part of your daily attire. That said, you might like to dress up for work, so if that's part of your personality, feel free to do so — as long as you're comfortable with what you are wearing!
12. Software engineer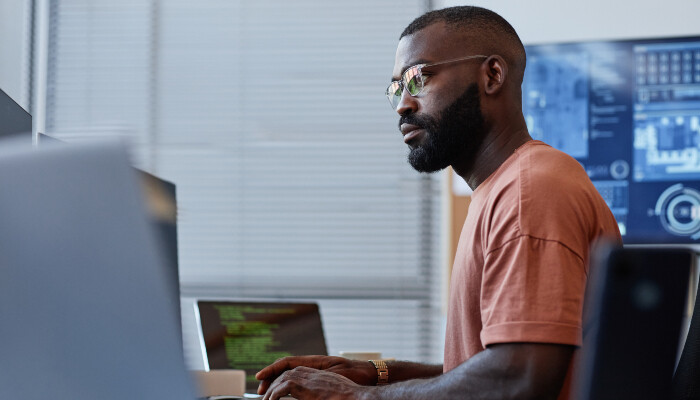 Software engineers can be found in various office environments or working in a remote setting. It's a role that's in high demand and never really involves a particular dress code.
That said, if you're working in a corporate environment, you may be asked to follow their workplace policy on office attire. So, if wearing a particular outfit is important to you, check the company's workplace policy before you apply!
13. High school teacher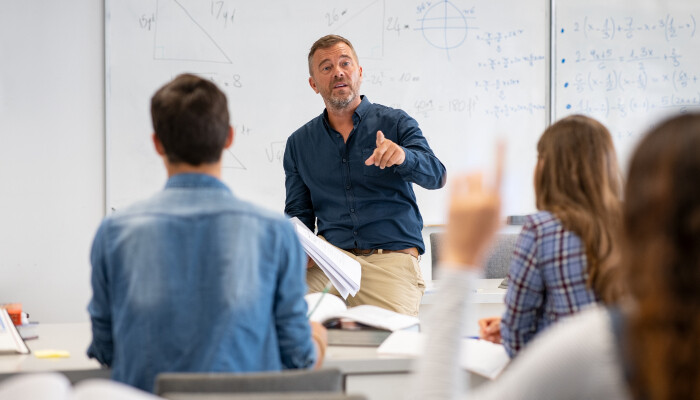 High school teachers are generally free to wear whatever they like — as long as it's nothing too short or revealing. As an educator, the trick is to wear something smart-casual that is practical and unrevealing. Think of well-fitted trousers, midi-skirts and flat shoes!
Some high schools may have particular dress codes that you'll need to stick to, but more often than not, you'll be free to wear what you like. We've even seen some teachers wear leggings to work!
14. Graphic designer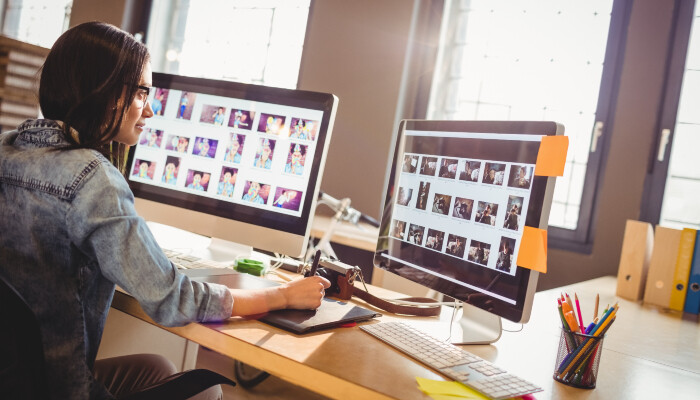 As a graphic designer, you're most likely going to have a creative personality, which also comes out with your dress sense, and more often than not, you'll be working in a casual environment that will allow you to express it.
If you work as a freelancer, you'll be able to wear whatever you like — heck, you won't even need to change out of your PJs! On the other hand, if you work in an office, you'll have to follow their policy on dress codes.
15. Event planner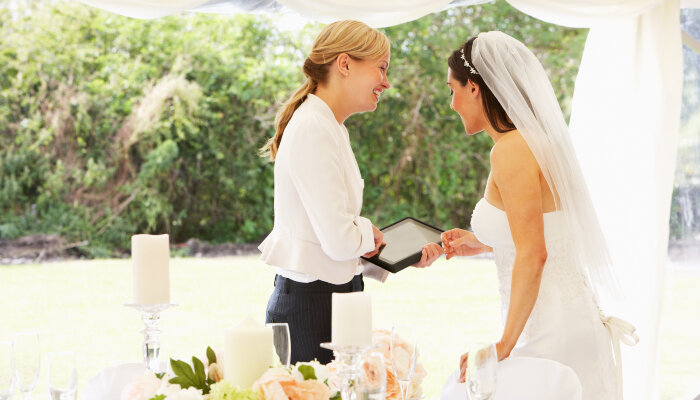 As an event planner, you'll be able to express yourself through your clothing. Let's say you're running errands: you're going to want to wear something that's casual and comfortable. Whereas if you're meeting clients, you may want to wear something that's dressier to make you seem more professional.
If you're working an event, you may be requested to wear branded clothing or follow a particular dress code. So, while your day-to-day attire is normally down to you, there may be instances where you'll be told what to wear, too.
Final thoughts
Despite the tips listed above, it's essential to wear clothing that you feel comfortable in and that generally suit the company that you're working for. On the other hand, if you're someone who is used to dressing up for work and likes wearing business wear, you don't necessarily have to change your style just because you've changed your working environment. The bottom line is that you wear clothing that represents who you are as a person.
What do you usually wear to work? Let us know in the comments section below.
Originally published on June 10, 2015.